Microcrystalline Wax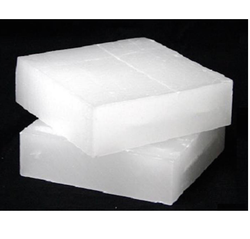 Microcrystalline Wax
Product Description
We own a modernized, large and well-coordinated infrastructure that enables us to supply Microcrystalline Wax. These products comprise odorless, tasteless, non-polar hydrocarbons that have relatively high melting points. With accurate hardness and melting point, these products have gained a huge popularity among our esteemed clients. Checked by our team of expert quality team, we are able to ensure the flawless quality of these products. Our clients can avail from us Microcrystalline Wax in different quantities as per their requirements.
More details:
We offer Micro-crystalline Waxes, and with Multiwax grades, color ranging from white to yellow. These are sourced from dependable suppliers of the industry such as Sonneborn Inc. USA & Europe. They are available at reasonable prices, and the products are FDA approved.
Applications:
Work as base in chewing gum, and as cold flexible coatings in cheese wheels.
Wax-impregnated papers, foils, films and corrugated board that protect food from moisture.
Assists hot melt adhesives to flow promptly and create flexible bonds.
Wide utilization in numerous wax products, used in candles, crayons, shoe polishes, sealants and fine wood polishes, etc.
Products:
Sonneborn Inc. USA manufactures waxes as a primary product, and not as a byproduct. It ranks among the dependable suppliers of the industry.
Sonneborn Inc. USA supplies waxes as bulk liquids, or in cartons and pallets.
The multiwax grades meet FDA CFR 172.886 & 178.3710 demands, for food grade petroleum waxes.
It also involved in providing a range of technical grades.
Hardness of the standard waxes ranges from 15 to 80 on ASTM D-1321 needle penetration test.
Sonneborn Inc. customizes the physical properties to meet clients' specifications.
Types of Micro-Crystalline Waxes:
MultiwaxW-445
MultiwaxML-445
Multiwax180-M
Multiwax180-W
MultiwaxW-835
Contact Us
706, Palm Spring Centre, Link Road, Malad (W) Mumbai Maharashtra India +918037302050
Phone :+918037302050